William Ratcliffe ( Billy ) 1884-1963.
These pages are in honour of of an ordinary boy from Liverpool. William Ratcliffe lived close to the docks and grew up on some of the poorest streets in Toxteth. At the earliest opportunity, he passed himself off as eighteen and enlisted in the South Lancashire Regiment of the Army in search of adventure. William served in the South African Campaign and spent almost nine years in India. After being discharged he returned to Liverpool and found work at the dockside.
When war broke out William was quick to re-enlist and three years later his city was proud to call him 'The Docker V.C'.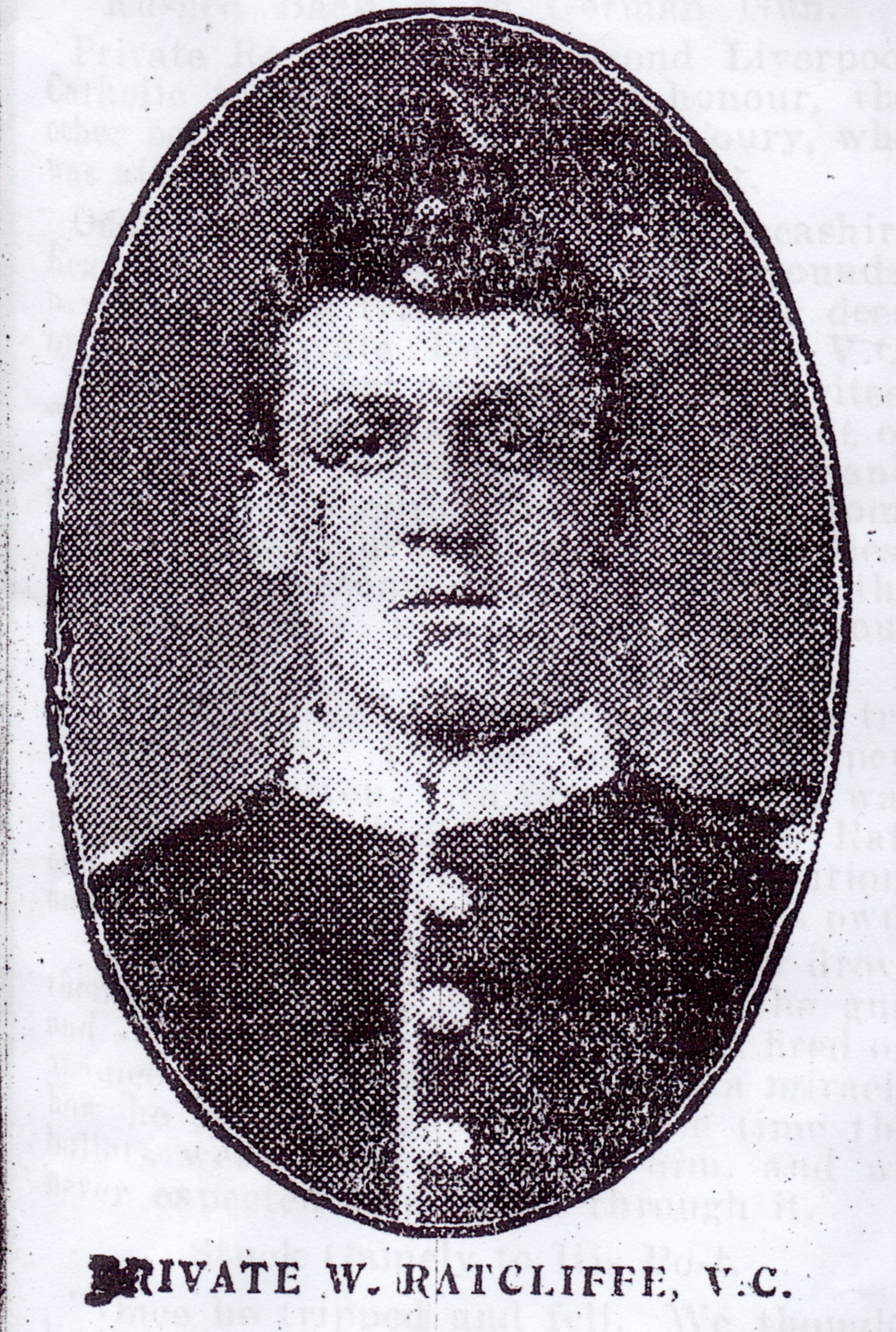 Related Pages:
Birth
Family
How William Ratcliffe Won the VC
Military Service
William Ratcliffe Honoured by School