The location of St Augustine's Parish where Jim grew up was hemmed in on all sides, resulting in a very self-contained community.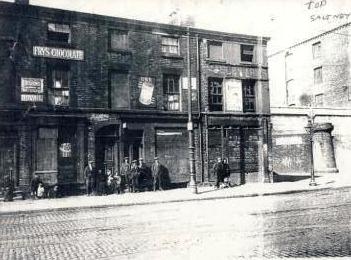 The west side of St Augustine was Great Howard Street and a bit further west was the docks; The Dock road, Waterloo. Come back on the eastern side, going right across the parish, we had railway lines that would take people from Exchange station to Southport. Just a yard or two further on was the Leeds and Liverpool canal. Now to get to the Leeds and Liverpool canal and come straight to Scotland road we had to go over the canal. The people in the locality said, 'We're going over the bridge,' the bridge being the canal bridge. It was a road bridge really.
Going north towards Seaforth the parish stopped because of the Stanley big tobacco warehouse, a huge building, the Stanley docks, and a big crowd of other dock buildings.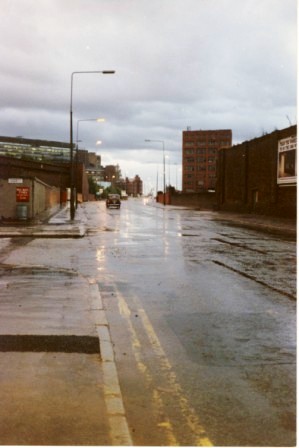 Coming down to the south side the parish ended because we had Bibbys, big factories and more factories, so the St Augustine's parish was isolated, North, South, East and West. We were a community. People knew each other, we were very close.
Next Pages