My Family
I was born in the early 30s – I had three sisters, two brothers and I was the youngest.
My family came over of course like many Irish immigrants – dad's dad I think was the first generation in Liverpool. My mum had lovely red hair, and was from Chester. I remember my aunties had the same red hair. Aunty Martha had a fruit and veg cart. My uncle sold rabbits and meat in the Old Market.
The first home I remember was Carver Street, off Islington, three stories, with an outside toilet. All factories to one side, a garment factory, a lemonade factory called Strawsons and in the corner Gibsons sausages. It was a real community we were able to play out in the street. One day mam couldn't find her shoes and it was because I'd taken them to play football.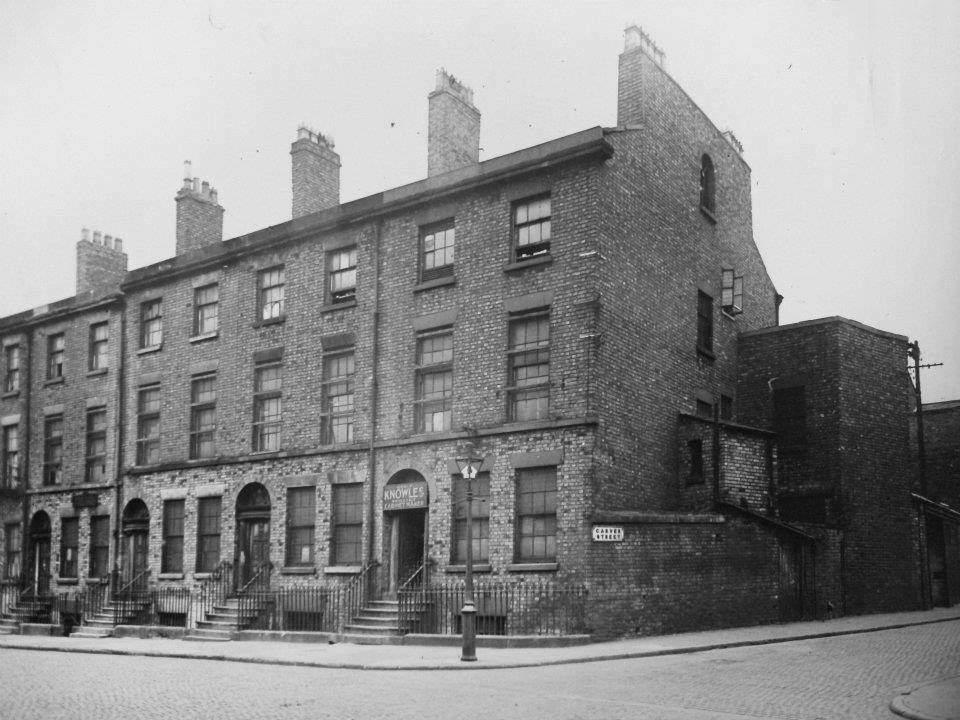 I remember the war, one of my earliest memories was of a zeppelin, came across the Mersey. I remember thinking why does an aircraft have no wings?I felt really safe as a kid. Our street felt safe there were no cars. There were posts at either end to stop the traffic. Everyone knew each other. Most people on the street were Catholic.