Eileen's Aunt, Ellen McNamara Married Billy Dooley.
Eileen's mother, Kate, and her sister, Nelly, were very close so their two families saw a lot of each other for many years. Eileen has many fond memories of her Dooley cousins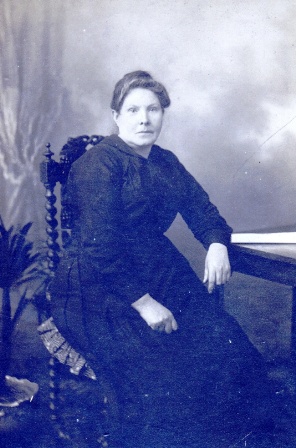 My aunty had twelve children. I remember me Uncle Billy,  he had rosy cheeks. He was a tall man. He was nice. If we went to me aunt's round Christmas he used to give us a piece of Christmas pudding out of the pantry.
His brother, Frank, lived next door to us in Sussex Street. Frank was married to Bella. We used to call her me Aunt Bella, and he had a sister called Lil, we used to call her Aunt Lil. She had a general ship in South Chester Street.  She married a man called Eaves. She had a miserable face. Not like me uncle, he was pleasant.
Another sister, Ethel, we called her me Aunt Ethel. She lived in Chester Street. She married twice. Her first husband died. She had a son called Teddy Charles, He was half-caste. He was a lovely man. He was a bookie. That was in the days when it was against the law and they had bookies runners on the corners. The police would come down and they'd all run. Our Nellie was living with us then and she used to leave Terry outside in his pram. Teddy Charles used to hide the betting slips under his pillow. One day, one of the runners, – I think his name was Burrow, he might have worked for Teddy Charles, he was standing on the corner and the police came and he ran into our house and took his coat off and sat at the table and they all just looked at him!
At St Patricks they were building a hut for the little ones in the boys' grounds of the infants. All the men in the Parish offered to help build it. Johnny Stevens and Teddy Charles used to help out even though he wasn't a Catholic. He married a girl called Alice Edwards. She was white. She had a little girl, a lovely little girl, and a boy.
Ethel Dooley married again and she had other lads as well. There was Leslie Guy and Georgie Guy. He was the same age as me, and there was another lad.
Me cousin, Billy Dooley; I think he was the eldest. He was in the First World War and he was deaf afterwards. He was a lovely man, very clever. I think he married someone who had a little girl – a nice woman.
This is my cousin, Peggy Dooley. She was two years younger than me. She was always at our house, coming up to Huyton. We had them all coming to our house. We used to make room for everybody.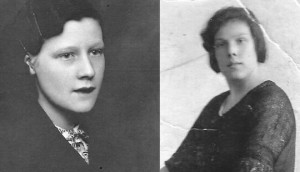 Peggy married a man named Costello. She lived in Northumberland St. She brought two little girls up.
Everyone used to say Molly Dooley was like our Frances. She was about seventeen or eighteen when she got married. Her husband was Charlie Dobson. She had a baby that died when he was a couple of months old. Then she had Willie, he was two years younger than me and then Davy, David and Willie stayed with me Aunty. They used to call her 'Mam'. Then she had Frankie, then she had a girl. I think she might have been called Vera. She brought her to our house in Shepton Road when she was a little girl.
Willie Dobson went to work in Birmingham when he was sixteen. His wife was called Lily. He was at Me Uncle Harry's funeral in Stafford.
Jimmy Dooley, he lived in Sefton Park. Johnny Dooley lived in Admiral Street. He had children.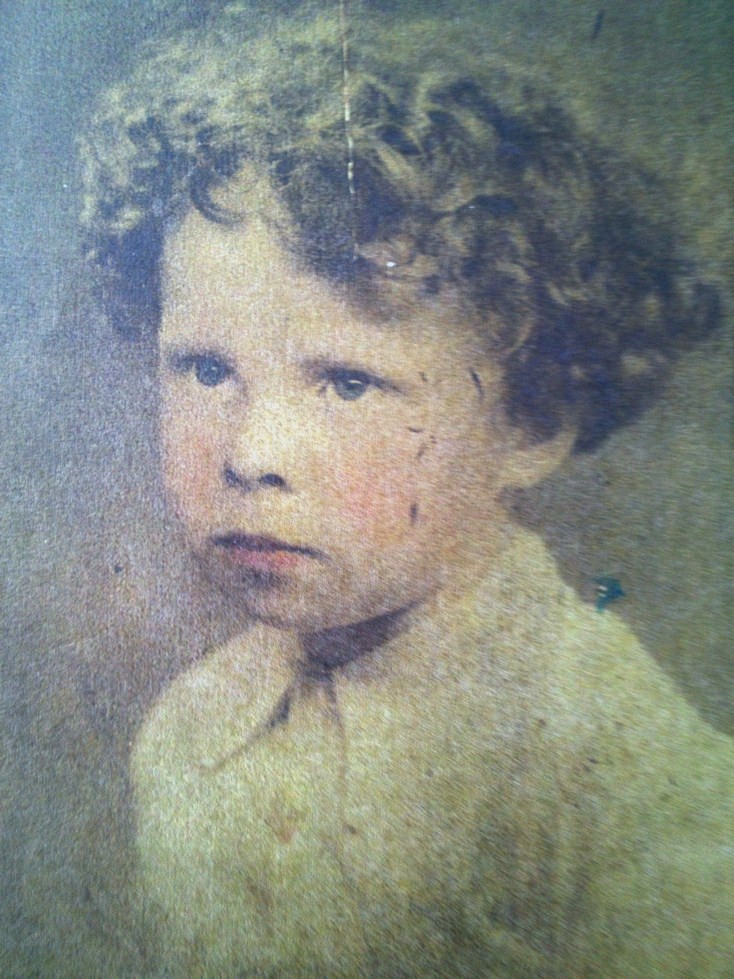 Aggie Dooley married a man named Doran. She had Frankie; Philip, who went to live in Pembrokeshire; Patsy, she was only about twenty eight when she died; Michael, and Johnny. Philip had lovely fair curly hair.
                                               Philip Doran
Katie Dooley died and left three little children, Nelly, Sarah and Katheen. Her husband was Arthur McMahon. After she died he went to live with his mother in Frederick Street.  The grandmother used to drink a lot. Nelly, the eldest was about four. Elsie Dooley used to take her up and down to Myrtle Street hospital to get her feet done. She used to call at ours on the way. When Katie died she wasn't taken any more and she went lame.
Sarah was a nice looking kid with fair hair. When she was about sixteen she had just started work and she came home one day and said to her Nan, 'I've got a terrible headache. I don't feel well'. She went to Smithdown Road hospital and she died of a cerebral haemorrhage. Her mother had died of the same thing on the same ward.
Nelly must have been about nine years younger than me. She went to work in the mills in Rochdale during the war and got married in Rochdale. She had no children. Cathleen got married and had two little girls. Nelly thought the world of Kathleen's two little girls.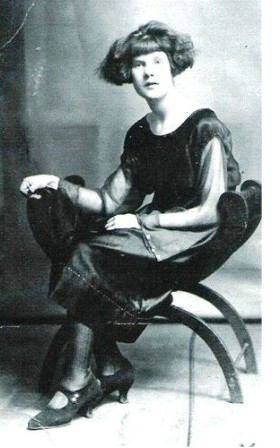 Annie Dooley: A Charleston girl. Look at her shoes. In the sixties I had a pair of shoes like that, I had a rust pair and Frances had them in grey. You see different fashions come out all the time. The photo was taken before she was married. I only met her once, I think, when my auntie died. She was the same age as Cissie, they worked together. She used to live with us. I don't remember her living with us, I must have been very little. Cissie was eleven years older than me.