Eileen's Mother, Catherine McNamara was Born in 1877. Eileen Remembers Many Relatives on her Mother's Side of the Family.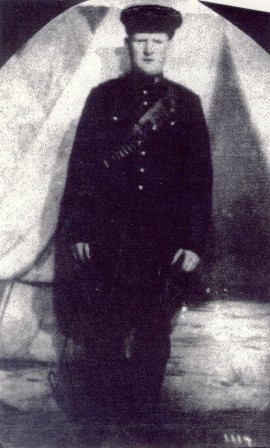 Me Mam's brothers all went away to sea. Uncle Johnny [McNamara] and my uncle Davy, they went to Canada and America and jumped ship. Willie was the oldest. I think he went to Canada, – to Nova Scotia; and Frank, I think he went to New Zealand.
One time, we were living in Sussex Street then, and me Aunt Sarah, Sarah Carney, she was me mam's cousin,- we called her Aunty. Anyway she come up and said she'd seen it in the Echo that they were looking for relatives of William McNamara, and it seems she went down there and said she was a relative, and the solicitor said to her, 'Oh, come on, he must have more relations than you'.So she had to come up and tell us. It was me Mam's brother – and she was only me Mam's cousin but she went down there to see! But he'd left everything to his housekeeper. They wanted the house for a museum and she burnt it down. We thought we'd get it – well I didn't. I was only a little baby then. Me Uncle Davy, he died in California and was buried in Evergreen Cemetery, Whittier.